2013 Celebration Info
The Collingdale 4th of July Association
is proud to announce
we will be having fireworks this year.
NOTES FROM THE WEBMASTER: Check out the links to the EVENTS CALENDAR and BLOGS for more information, as well as our PHOTOS! (Click on them to enlarge them.)

CELEBRATION: Thursday, July 4, 2013

RAIN DATE: Saturday, July 6, 2013

(Check here for weather delay information or call 610-532-5028 for a recorded message on evening before or the day of the event!)

Program / Registration / Craft Fair / Military Salute / Parade /
Flag Ceremony / Info Booth / Raffles / 50/50 / Ice Cream /Children's Parade / Field Events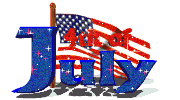 2013 CELEBRATION SUMMARY

We are looking forward to another fun celebration to be held beginning with a Motorcycle Roll followed by the Grand Parade down MacDade Boulevard and ending at Collingdale Park, where we will open the celebration with a flag ceremony. Events will include a Craft Fair, field events, ice cream to children under 12 with tickets, Grand Parade prize giveaways, a children's parade, 50/50 tickets. waterslides, rock climbing wall, horseshoe tournament, and a concert. Food will be sold at the concession stand. Stop by the Info Booth for more information. The Omega Eta Knights Step Dancing Team will perform for us again also. Please check our events calendar for the full schedule. Top of page

2013 CELEBRATION INFO LISTED BELOW FOR WHAT'S HAPPENING THIS YEAR. KEEP POSTED FOR UPDATES FOR THIS YEAR'S 2014 CELEBRATION!
A 4th of July Committee Representative will be coming to your door this year with a program and to solicit a donation toward the cost of the day's events
. If we should miss you, please feel free to cont

act Borough Hall or Jeff Bucolo. Please check out the blogs for more information how donations are used.
Top of page
REGISTRATION
Friday, June 28 , 6 PM - 8 PM
Saturday, June 29, 10 AM - 2 PM

Collingdale Community Center
MacDade Boulevard & Clifton Avenue

You may register for the Grand Parade, Children's Parade, and Craft Fair at this time. Regarding the parades — you must be registered to be judged.

WE ARE LOOKING FOR PEOPLE TO MARCH IN THE GRAND PARADE CARRYING POSTERS FOR THE MILITARY SALUTE! Please read that section for info.

In addition, to Registration, you may also make your household donations and pick up your coupons for ice cream . Raffles will also be sold.

Top of page

MARKET VENDORS NEEDED

Yes! We are having a market again until about 2:00 PM at Collingdale Park along the sides of the road to the basketball court and using the basketball court as overflow if needed.

Vendors may arrive to set up between 6:00—8:00 AM. Ask for Jeff and bring your receipt or confirmation with you. Cars must be out of park by then. Contact Jeff Bucolo at 610 -532-5028 for rules and information or to reserve a spot—or come to Registration to sign up and pay.

$25 per space if paid by June 29/ $35 after June 29.

Tables and chairs will not be provided. You are responsible for your own items and must clean up after yourself. Because we will have food vendors paying rent, food sales from the market must be limited to homemade take-home baked goods such as cakes, not single serving foods like cupcakes that would be competition to the food vendors.

SAFETY

No firecrackers, fireworks or silly string may be sold.

Cars will not be permitted to remain on the field There is nearby parking. In the interest of safety, since there will be children in the area, cars will not be permitted back into the park for loading when the flea market is over.

Top of page

MILITARY SALUTE

If you have a loved one currently serving in the US Military, we would like to have their poster at the Park for the day as a salute to our local heroes.

Please bring your poster to Registration. Be sure to include your address and phone number with it. Email inquires to 4thofJuly@comcast.net.

Please be sure to provide their name, rank, branch of service, where they are currently stationed, your name and relationship to them to be included on the poster. If additional information is provided, it can be included on the "Local Heroes – Military Salute" page of this website.

POSTER CARRIERS NEEDED FOR GRAND PARADE / FLAG CEREMONY!!

If you have someone who can carry the photo poster of your loved one in the parade, please let us know! Even if you do not have someone in the service to submit for this salute, but you would be willing to carry a Military Salute poster for someone who does have someone in the service but cannot march in the parade, please let us know. We are hoping to have a carrier to call on for each submission, but we will not know how many submissions until after Registration. If we have more volunteers to carry than we have posters, those volunteers may still walk in the parade with the other carriers if they are interested to show their support for our troops. We ask that those who will be carrying the posters in the parade meet at Collingdale Fire Co. #2 between 8:15 and 8:30 AM to get the posters to be carried. After the parade, we ask the poster carriers to go to the pavilion at Collingdale Park so they can hold the posters during the Flag Ceremony.

Top of page

POSTERS ON DISPLAY ON THE 4th

Following the Flag Ceremony, posters will be on display at the Pavilion. Families may pick up their posters to take home with them following the days events.

If you have any questions, please feel free to contact Michelle or Jeff Bucolo at 610-532-5028 or email us at 4thofJuly@comcast.net.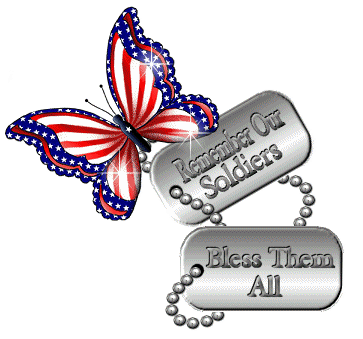 As photos are submitted for the Military Salute, their information will be posted on the "Local Heroes – Military Salute" page of this website. This will be a page continually in process as tributes are submitted, so please keep checking back to see the heroes from our town.

Top of page

GRAND PARADE

Grand Parade participants assemble at the Nazarene Church parking lot 7:45 AM.
8:45 AM
WAKE-UP MOTORCYCLE ROLL

Vietnam Veterans Motorcycle Club, Chapter E
BACA (Bikers Against Child Abuse)
Centurions Motorcycle Club
Leathernecks Motorcycle Club
PA 2nd Brigade Motorcycle Club
PCOM (PA Coalition of Motocycles)
9:00 AM GRAND PARADE

Academy Park's "Omega Eta Knights" Step Team
Boys and girls on decorated bicycles
Collingdale Alumni Association Float
Collingdale Athletic Club
Collingdale Borough Council
Collingdale Borough Employees
Collingdale Business & Professional Association
Collingdale Fire Companies #1 & #2
Collingdale Parks and Recreation Board
Collingdale Swim Club Float
Decorated cars
Delaware County Emergency Food Center #2 - Bring food donations to the parade!!!
Individual resident entries for Most Original and Most Patriotic
Police on motorcycles
Vietnam Veterans Memorial Float

(See Registration for information on participating in the parade!)

PARADE ROUTE

Assemble at the Nazarene Church parking lot (participants by 7:45 AM), proceed on MacDade Blvd., right on Lafayette Ave., right on Bartam Ave., right on Clifton Ave., left on Hibberd Ave., proceed to Collingdale Park.

GRAND PARADE PRIZES

Prizes will be announced from the Info Booth at approximately 12:15 PM. Prizes may be picked up there also. Good luck!

Cash prize amounts are outlined in the program for the following categories:

· Individual: Patriotic and Most Original (children and adults welcome)

· Best Decorated Bicycles: Boys and Girls ***

· Best Appearing Groups: Children's and Adult/Mixed Organizations

· Best Decorated Floats

*** Bicycles will be pre-judged near Collingdale Fire Co. #2 at 8:15 AM, (but entrants will not know the results until all other prizes are awarded from the Info Booth together). Prejuding is so the judges can get a better look at each entry without holding up the parade while en route. Motorcycles and motorized bicycles are not included.

Top of page

FLAG CEREMONY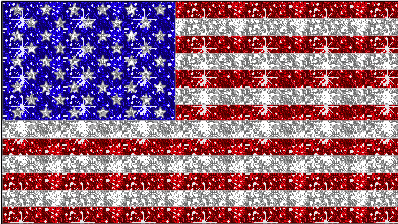 Immediately following the Grand Parade at the flagpole by the pavilion at Collingdale Park. Out of respect, no activities will begin until following the flag ceremony. We would appreciate your respect during this ceremony. This is, after all, what our celebration is all about!

It has been over 230 years since our founding fathers declared our Independence! We will gather to celebrate the many freedoms for which our country has represented since the American Revolution and the founding of our great nation.



Assembly / Call to Colors……..DJ
Welcome………………………….Mayor Frank Kelly
Flag Ceremony…………………..Marshall-McKay VFW Post #5428 & American Legion Post #669
Pledge of Allegiance…………… Harry Duve
"National Anthem"………………Chelsey Szuttor

Benediction………………………Father Michael J. Riley
Ceremony Closing………………Mayor Frank Kelly
Celebration Announcements.....Michelle Bucolo

Top of page



INFO BOOTH

There will be an Info Booth near the park entrance in case you did not get your program or have a chance to make your family donation of $5 or more to help cover costs of the day's events. Raffle tickets and 50/50 tickets will be sold here also. Cash prize from the 1:00 PM 50/50 drawing may be picked up from here also.


Top of page

$1 RAFFLES

1st prize = Flat Screen TV
2nd prize = Product Pack from Creekside Hair Cuttery
3rd prize = $25 giftcard to Sam's Saloon


Raffles may be bought at Borough Hall during office hours or during Registration, or at the Info Booth at Collingdale Park on the day of the events. Winners will be announced approximately 12:50 PM. Need not be present to win the Raffle Tickets.

Top of page

50/50 TICKETS

50/50 Tickets will be sold from the Info Booth at Collingdale Park on the day of the events for a daytime drawing at 1:00 PM. You must be present with your ticket to win. Prize may be picked up from the Info Booth.


Top of page

ICE CREAM
Ice cream will be given free of charge to children 12 years of age and under with a ticket. The ice cream is donated by the Collingdale 4th of July Association and will be distributed by the Collingdale Seniors at the Collingdale Park pavilion until 1:00 PM while supplies last.

In order to assure that we do not run out before all children receive their ice cream, we respectfully ask that you only take one ice cream per child and also remember that this is for children only. Ice cream tickets will be given as a thank you to resident families who donate $5 for their household.
We would like to say a spcial thank you to Collingdale Senior Citizen's Club for their continued support and dedication.
CHILDREN'S PARADE

This parade is for children age 6 and under. Children must be registered to be judged. If your child missed Registration, please go to the Info Booth. Parade Line-up is 12 noon. The Children's Parade is at 12:15 PM. ***** PLEASE NOTE THE NEW TIME****

Yes, your child may be in the Grand Parade AND the Children's Parade, but they must register for each parade separately as they will be judged separately as well. The children's parade is offered as a separate event because the Grand Parade is often too long of a walk for little children to handle. Categories include:

· Best Decorated Float

· Most Original Costume

· Fanciest Dressed Patriotic Child

· Best Bicycle

· Best Couple

Gifts will be given to each participant, and prizes will be given to the winners. Winners will be announced immediately following the parade.

Top of page

FIELD EVENTS

All Field Events are free to enter. By popular demand, they will be held again this year in the Upper Field of Collingdale Park and will include the annual:

· 1-Mile Run for Fun

· Field Races by age groups (for children to adults):
100-Yard Dash, 3-Legged Race, Wheelbarrow Race, Shoe Race

· Egg-Throwing Contest (for adults)

· Scrambles (for children):
Bubble gum (Donated by Marshall McKay VFW Post 5428), Peanut (Donated by Collingdale Republican Party), Candy (Donated by Collingdale Senior Citizens Club), Taffy (Donated by Elf Day Care)
Please refer to the Program for the approximate schedule. Scheduled times are subject to change.
There will also be Inflatables again this year in the Upper Field of Collingdale Park.
Top of page
Horseshoe Tournament
Top of page / Summary / Program / Registration / Flea Market /
Military Salute / Parade / Flag Ceremony / Info Booth / Raffles / 50/50 /
Ice Cream / Children's Parade / Field Events