2013 Sponsors
Some sponsors continue to donate after the Program has gone to print, so please check the list of sponsors on this webpage for a more complete listing.
(Please excuse temporary formatting issues on this page.)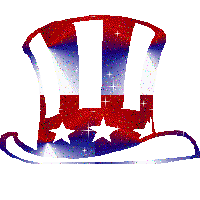 Please support the following local businesses & organizations that financially supported our association to help us plan the 2013 4th of July celebration for our community.
DIAMOND ($1000+)
Collingdale Senior Citizen's Club
SRS Distribution
BR Management
Collingdale
High School
Alumni Association
Collingdale Fire Company #1
Collingdale Vision Center
Creekside HairCuttery
O'Hagan's Tavern
Sue's Kitchen II
Tony's Bar
Public Drug of Darby
Marvil Funeral Home, LTD
Multi-Flex Plating Company
Suburban Collision Specialists
Tiny Tim's Boulevard Tattoo
Penn Panel & Box Co.
Painting by Angelo Vasaturo