Come see our gorgeous pieces
My R.S. Prussia Collection
Let this pair of animal vases and Ostrich bowl lure you into our collection!
We have lots of pictures in eight galleries!
Just pick one:


Larry and Rick, have been collecting RS Prussia for 35 years, and its been a lifetime hobby. We have one of the largest collections on the west coast, over 5000 pieces. We are members of the International Association of R.S. Prussia Collectors (I.A.R.S.P.C. Inc.).
We started collecting when we were teenagers. When most young kids were spending their hard earned money on fast cars and parties, we were buying antiques. We collected everything. It started with stamps at a very young age, then it was coins, cut glass, anything old! And then one day, we met a very nice lady at an antique store. She told us that we should be buying RS Prussia porcelain. She said that being so young, we should put our money into RS Prussia porcelain. That would be better than putting it into a savings account because the value would soon sky rocket. And so we did.
We started looking high and low, buying almost every piece we could find at a reasonable price, or what we could afford at the time. It was very hard to find a piece that was in good condition, you know, no cracks or chips or fine hair lines, or even a flake. And to find a piece with the Red Mark was even harder. Every weekend we searched. Sometimes we traveled to other parts of the state and even Canada, because there was no where else to look. We found some of our best pieces in little towns that we stumbled across. That is what made it so exciting. Sometimes we came home with that special piece you only dream about.
In our travels we found out that the pieces with floral patterns were more common, and the best pieces were the animal and pictorial scenes. They were the hardest to find and they were also the most expensive to buy. Thirty-five years later, here we are with over 5000 pieces in our collection. So here are a few pictures of some of our favorite pieces...Hope you enjoy them as much as we do. We will be updating this page in the future as we acquire more beautiful pieces. So please come back often. Don't forget to bookmark our page!. . .
Happy Hunting!
---
Please Sign My Guestbook. Check It Out!
My Guestbook
---
WOW! We found some of are best pieces here. Check It Out!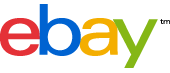 Click logo for eBay Auction
---
The compelling case for late bidding with EZ sniper Win More Auctions - catch other bidders unaware! Save Money - bid once, when it counts. Privacy - bids are concealed & secure. Flexibility - change or delete bids at will. Safety - pay just enough to win. Convenience - frees you to do other things eBay sniper
---
To find-out more about the
INTERNATIONAL ASSOCIATION OF R.S. PRUSSIA, INC.
Click logo for the R.S. Prussia Club
---
---